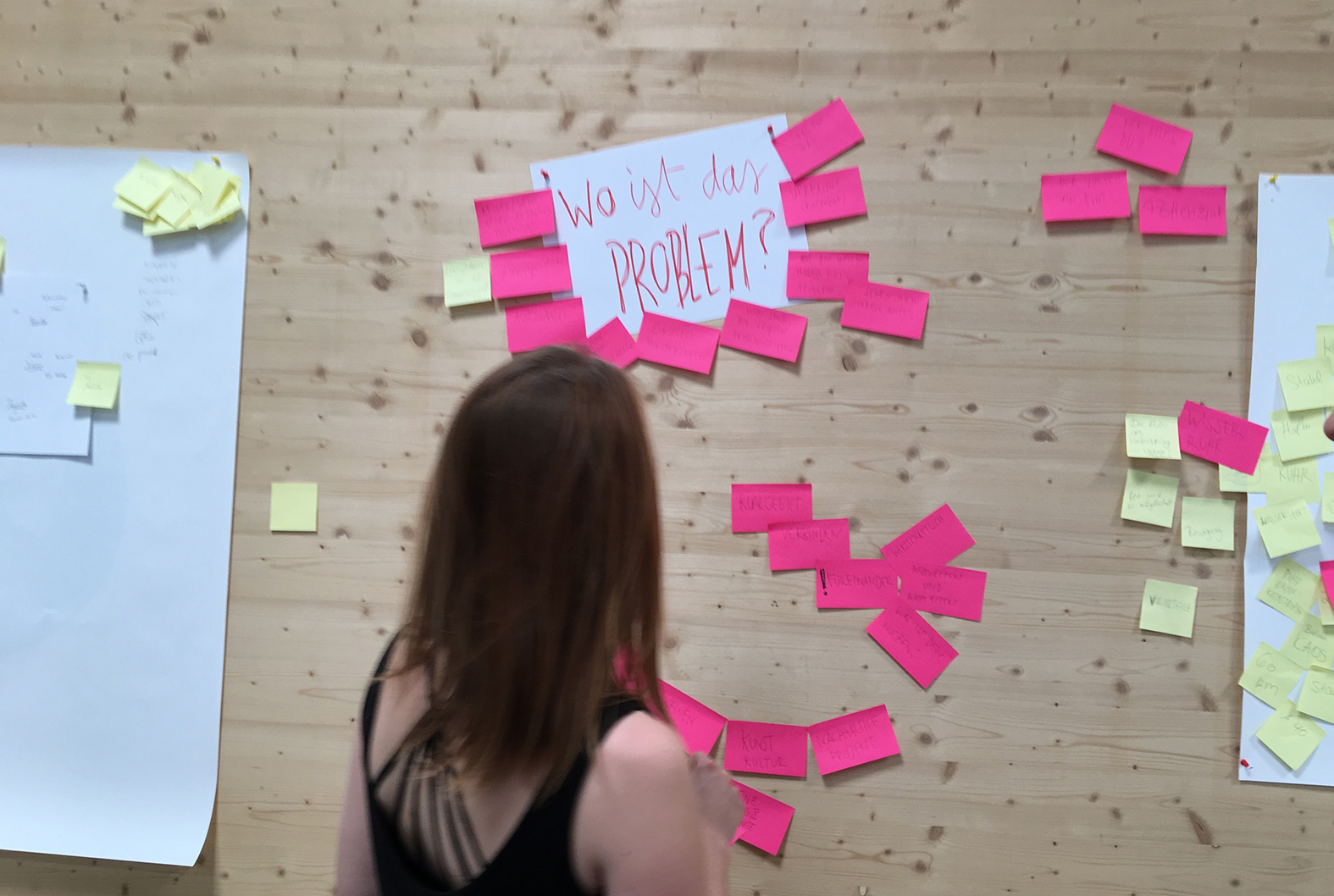 Create Innovation together
Unser Mindset ist anders. Wir sind kreativ und strukturiert, spontan und emphatisch, intuitiv und methodisch, immer auf der Suche nach der besten Lösung. Als Designer bewegen wir uns täglich in verschiedenen Spannungsfeldern und wissen, diese für uns und unsere Arbeit zu nutzen. Häufig geht man vorwärts, wenn nötig aber auch mal zurück. Unsere Prozesse sind immer von Dynamik gekennzeichnet.
Die Dynamik kanalisieren wir über verschiedene klassische Methoden wie Design Thinking, SWOT und vielen andere, aber auch über von uns entwickelte Methoden wie beispielsweise Workflow- oder auch die Smart Balance Design Analyse.
In unseren Innovationsworkshops transferieren wir unsere Innovationskompetenz in das individuelle Coaching unserer Kunden und ihren Projekten.
Mit unserer Werkstatt schaffen wir den perfekten Raum für den richtigen Mindset.
Our mindset is different. We are creative and structured, spontaneous and emphatic, intuitive and methodical, always looking for the best solution. As designers we move daily in different areas of tension and know to use these for us and our work. Often you go forward, but if necessary, sometimes back.
Our processes are always characterized by dynamics. We channel the dynamics via various classical methods such as Design Thinking, SWOT and Workflow Analyzes, but also through methods developed by us such as Smart Balance Design Analysis.
In our innovation workshops we transfer our innovation competence into the individual coaching of our customers and their projects.
With our workshop we create the perfect space for the right mindset.
Vom Kopf in die Hand Werkzeug.
From brain to hand tool.
PLAY: Das von uns entwickelte Tool zur Analyse von Produkten und Services.
PLAY: Our product and service analyzing tool.